Cataracts are the clouding of the lens inside the eye, causing vision loss that cannot be corrected with glasses, contact lenses, or corneal refractive surgery. Cataract surgery is the removal of the natural lens in the eye that has developed an opacification and its replacement with an intraocular lens. Cataract surgery can restore vision loss and often can reduce your dependence on eyeglasses as well. As frightening as cataracts surgery might sound, modern medicine has made it a quick and painless procedure under anesthesia that takes about 30 minutes to complete.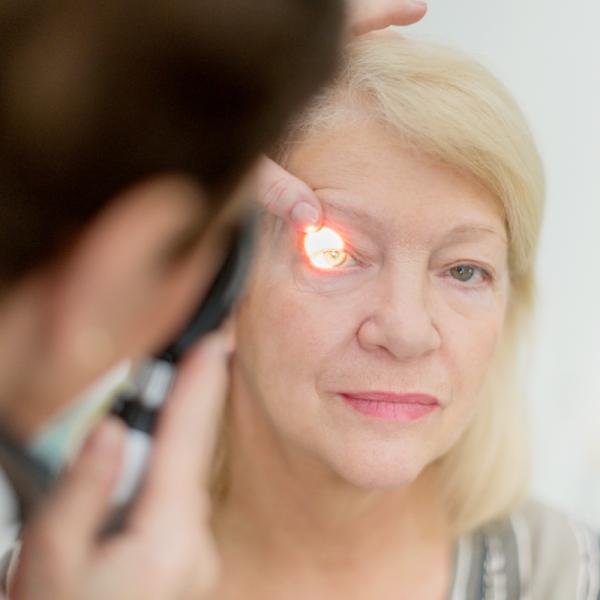 Reasons for Cataracts
As our vision deteriorates over time, it is normal for anyone over the age of 50 to be at risk of cataracts. Other factors that can cause cataracts include steroid use, smoking, development of tumors, diabetes, a poor diet, trauma, and UV rays. Genetics also plays a role in one's development of cataracts. Outside of genetics and age, cataracts do not have to play a role in the near future. By committing to a healthy lifestyle, the progression of cataracts can be pushed back for over a decade.
Preparing for Cataract Surgery
Ensure you're a good candidate for cataracts surgery by consulting your local optometrist. If you have a record of dry eyes, that must be treated prior to surgery. The doctor will then diagnose you properly and recommend you to a specialist fit to perform your procedure. Diagnosis is usually followed after an ocular exam, glare test, and/or determination that the optometrist cannot correct your acuity by 20/25 or better with noninvasive methods. Many centers may require someone to be with you after cataract surgery if you received anesthesia. Be sure to ask about this requirement prior to your procedure to ensure you're prepared for the day of.
Traditional Cataract Surgery
Thankfully, modern cataract surgery is one of the safest and most effective surgical procedures performed today. It is quick, painless, and does not require an overnight stay at the hospital. There are two ways one may go about executing their cataracts surgery. Traditional surgery is less costly than laser. Performed with a blade, the surgeon will make incisions to the cornea and remove the deteriorating lens. Depending on your need, an intraocular (or artificial) single vision, multifocal, or trifocal lens will be inserted.
Laser Cataract Surgery
Alternatively, patients have the option to choose laser cataract surgery, which can be considered less invasive and more precise than traditional. However, the price of laser cataract surgery is much higher than the traditional. Lasers approved by the FDA are used by surgeons to assist in creating corneal incisions to allow access to the lens, removing the anterior capsule of the lens, fragmenting the cataract (so less phaco energy is required to break it up and remove it), and creating peripheral corneal incisions to reduce astigmatism (if needed).
Recovery
While your eye(s) heal, you might experience some redness and blurred vision during the first few days or even weeks following the procedure. The success rate rounds to 99% and there are very rare cases of complications. It is essential that you avoid strenuous activity, heavy lifting (nothing over 25 pounds), bending, exercising, and similar activities that might stress your eyes. Be careful of water that might splash into your eye causing an infection. Keep your eyes closed while showering or bathing. Avoid swimming or hot tubs for at least two weeks and any activity that would expose your healing eye to dust, grime, or other infection-causing contaminants.
Many patients believe the pros of cataracts surgery far outweigh the initial fear of the procedures. Clear vision, corrected astigmatisms, an approved quality of life is waiting on the other side. Early detection and annual eye exams can prevent and reduce the chances of cataracts or any potential threat of blindness. If you have considered the idea of cataract surgery, book an appointment with our doctors at Eyes Now to discuss options best fitting for you.